Adolescence is the age when a child steps into adulthood from childhood. It is considered as the most important stage of life of a child. Major mental and physical transformations take place. Children generally begin to see the world from different perceptions of their own. Instead of taking bits of advice from people, they are more interested in coloring the lenses on their own by experiencing every moment from their life.
Children pick up the crucial essence of life being in this segment. Parents play the most important role in imparting them the right knowledge, knowledge about life, ethics, and other important aspects of living.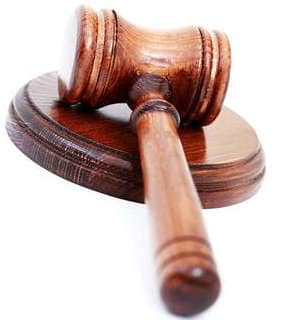 However, what if parents don't play their part? If parents can be the major in building children during their teenage, they can solely be the ones to make it worse. One of the factors that can indirectly affect a child is divorce. It can affect a child in almost every possible way.
The Poor Performance Of Children In Academics
What can be worse than a child drowning in his/ her career? Children generally feel confused and distracted, trying to understand the changing dynamics of their home. The result being familiar to all, children are not able to cope up with the difficult times and lacks behind. This affects them academically and forces them to feel demotivated as they are not able to bounce back.
Children Might Find It Difficult To Adapt To Changes
Divorce brings in a decision to be with only one of their parents, either mother or father. A child may find it difficult to adapt to the changes. Maybe the child is more attached to the mother and is forced to live with the father or the case may be vice versa as well, which ultimately hinders the mental growth of the child.

Less Faith In Love Or Family Unit

Seeing one's parents setting apart, a child may lose a feeling of trust and faith. It becomes difficult for them to build trust in other people. A general feeling of trust issues makes a permanent space in their heart and mind which can spoil the future love and family life of the child himself or herself. Either the children become too sensitive towards relationships or do not take them seriously at all.
Anger Or Irritability
In many cases, children develop a sense of anger. They get short-tempered and lose the feeling of quick understanding. A child may show irritation on even petty topics towards friends, family, divorced parents, etc.
Feeling Of Guilt
For seeking reasons for divorce, children may try fixing self-made options as the reason for divorce and seldom end up blaming themselves. Self-blame is the general feeling that originates in the hearts of the children making them more depressed and leaving them isolated from the people around them.
Divorce can be a hard time for the family as well as for the children. Few might react to it normally while they are ruined secretly and slowly within their hearts and mind. If not taken care of properly, it can ruin the mental health of the child, leading him/ her into the dark side of life.